Order picking stacker truck
MX-X
Perfection in performance and comfort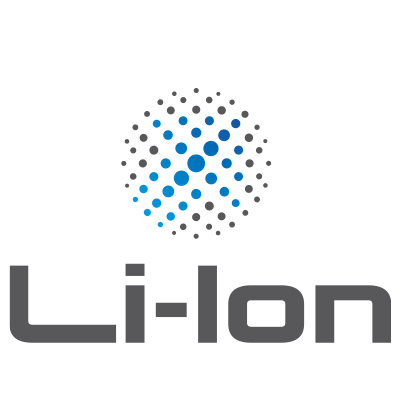 Optimum use of storage space: 18-metres lift height and highest residual load capacity
Fast storage and retrieval: Active load stabilisation (ALS) to reduce mast oscillations
Maximum possible working comfort: Spacious and flexibly adjustbale driver's cabin
Maximum travel speeds: Active Floor Compensation (AFC) compensates for uneven ground
Заоитване до: MX-X
Моля попълнете формуляра по-долу. Ще се свържем с вас при първа възможност.
Innovative technologies and smart modularity: The STILL MX-X Very Narrow Aisle Truck (Man-up) sets standards in performance and user-friendliness. Developed to optimally handle any challenge, the MX-X scores with performance packages for every application profile. Thus truck precisely adapted to your individual requirements - from its dimensions to its technical features. The focus is on the operator: A spacious and flexibly adaptable driver's cabin, intuitive controls and smart assistance systems promise safe, comfortable and efficient work throughout a whole shift.

Driving speeds of up to 14 km/h, a lift height of up to 18 metres and the highest residual load capacity on the market make the MX-X a turnover champion in highly compacted warehouse worlds. Whilst the active load stabilisation (ALS) notably shortens storage and retrieval processes by up to 5 %, the mechanism of the turret head promises even shorter picking distances. Thanks to the fully welded auxiliary lift, the MX-X scores with maximum stability throughout its service life. The STILL MX-X high bay order pickers can be individually configured according to your requirements and will thrill you with their excellent functionality.
---
The MX-X in detail
Power
Effective load handling due to very high drive and lift speeds of up to 14 km/h; 0.6 m/s
High turnover performance: Simultaneous operation of the main and auxiliary lift
Best performance: Individual performance packages for every application profile
Full of energy for multi-shift applications: High battery capacities and Li-Ion Ready (48 V)
High speeds: Active Floor Compensation (AFC) compensates for uneven floors
Ergonomics
Top work comfort: Height-adjustable control panel with ergonomic steering knob, intuitive controls and colour display
Safe functionality: Optional tilting barriers for even better access to the rack
Cabins for every type of application: From wind protection to cold store cabin
Great freedom of movement: Cabin sizes for any requirement
Healthy and relaxed work: Shock-absorbing cabin floor, large foot section and optimum placement of the drive switch
Safety
Safe functionality: iGo pilot safety assistance system for flexible adaptation of speeds and functions for defined areas in the warehouse
Safe storage and retrieval: Standard reach control depending on lift height and load capacity
Audible and visible safety: Rescue Alert emits acoustic and visual warnings in case of abnormal driver behaviour
Optimum visibility: Large window to stack load carriers from the floor
Precision
Fast storage and retrieval: Active load stabilisation (ALS) reduces mast oscillations and increases turnover by up to 5 %
Maximum storage density: Lift height of 18 metres
Precision on the push of a button: STILL colour display with freely programmable favourite keys, optional lift height pre-selection and driver information
Safe and effortless work: Semi-automatic positioning with iGo pilot navigation
Compactness
Maximum storage density with customer-specific truck dimensions
Compact turret head with short order picking distance
---
World first Active Floor Compensation (AFC)
---
Downloads
Документът, пригоден за изтегляне е обновената версия на инструкциите за експлоатация за стандартни кари. Не включва описания на опциите за клиента (Опция на клиента). За конкретна машина, моля, поискайте от нас съответния специфичен наръчник според серийния номер и годината на производство.
---
Model Overview
Model

Maximum capacity (kg)

Maximum lift height (mm)

Travel speed (km/h)

Battery voltage (V)

MX-X / Li-Ion
1.500
18110
14
80
MX-X iGo systems
1.400
14000