Low Lift Pallet Truck
EXH 25-30
Compact all-rounder for challenging applications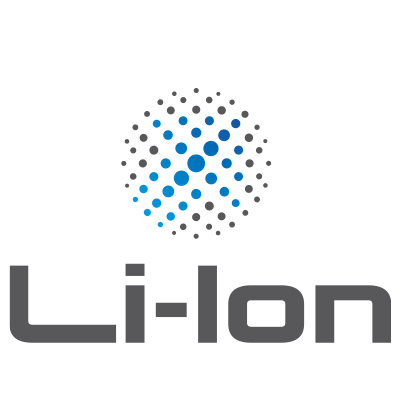 Highest turnover efficiency due to a lifting capacity of up to 3,000 kg
Best manoeuvrability and ergonomics due to electric steering and OPTISPEED tiller
Always available due to Li-Ion technology and battery capacities of up to 500 Ah
Заоитване до: EXH 25-30
Моля попълнете формуляра по-долу. Ще се свържем с вас при първа възможност.
Never has the transportation of loads of up to 3,000 kg been this easy and ergonomic at the same time as with the EXH. Loads can be easily and precisely transported to their destination thanks to the electrical steering unit. The EXH is ideally suited for the horizontal transport of heavy loads or the loading and unloading of lorries. With the specially suspended support wheels, the EXH can move over ramps and uneven grounds without any problems. The BOOST driving programme ensures maximum turnover efficiency.

Want to save energy with the press of a button? No problem. The EXH is equipped with an ECO driving programme as well as the Blue-Q mode for maximum performance paired with simultaneous energy efficiency. With the colour display you have all the important information in sight at all times: battery status, operating hours and the time. The EXH is ready for use around the clock as the Li-Ion technology allows for quick charging as well as interim charging. Furthermore, the maximum battery capacity of up to 500 Ah and the lateral battery change guarantee maximum availability of the EXH, even in multi-shift operation.
---
The EXH 25-30 in detail
Simply easy
Safe driving up and down ramps with optimal traction thanks to spring-loaded support rollers
Best views for precise operation: clear view of the tips of the forks and centrally mounted tiller
One-handed operation means both left and right-handed users can intuitively operate all of the driving, lifting and lowering functions
Simply safe
Makes work easier: easy-to-use, ergonomic tiller
Effective protection for feet: low-lying truck frame
Safe yet speedy at all times: OptiSpeed automatically adapts the speed to the tilt angle of the tiller
Stays on track around every bend: Curve Speed Control automatically adapts speed to the steering angle when cornering
Safe manoeuvrability in confined spaces thanks to the vertical tiller position
Simply connected
All relevant information is available at a glance thanks to the intelligently positioned display
Individual access authorisations thanks to various access control options
All fleet data can be viewed and analysed in real time with the optional FleetManager 4.x
Simply powerful
Fast goods handling thanks to lifting capacity of up to 3,000 kg with the EXH 30
Always ready to get the job done: powerful, reliable and low- maintenance electrical drive and steering motor
Virtually no interruptions: battery capacity of up to 500 Ah (on EXH 25/30) with lateral battery change or interim charging of lithium-ion battery
The right driving programme for every situation: maximum turnaround or maximum efficiency – ECO, BOOST and Blue-Q
Simply flexible
Flexible and decentralised charging with optional built-in charger
Battery changes made easy: lateral battery change option for excellent availability with maximum safety
Optimal availability, tailored to your specific requirements: selection of different battery technologies and capacities
If additional equipment is required or desired to make work easier (e.g. scanners), it can be simply and securely attached to the optional accessories bracket for easy accessibility
---
Downloads
Документът, пригоден за изтегляне е обновената версия на инструкциите за експлоатация за стандартни кари. Не включва описания на опциите за клиента (Опция на клиента). За конкретна машина, моля, поискайте от нас съответния специфичен наръчник според серийния номер и годината на производство.
---
Model Overview
| Model | Maximum capacity (kg) | Maximum lift height (mm) | Travel speed (km/h) | Battery voltage (V) |
| --- | --- | --- | --- | --- |
| EXH 25/Li-Ion | 2500 | 125 | 6.0 | 24 |
| EXH 30/Li-Ion | 3000 | 125 | 6.0 | 24 |